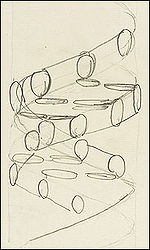 I've made significant updates to Cosmic Key: The Double Helix as Modern Archetype.
One particularly critical update corrects the distance from the center of the galaxy to its edge – a mistake I had somehow missed in the initial version.
I also added one more visual to help illustrate my commentary.
You can read the updated article here.