A new high-resolution photo of Mount Everest and surrounding peaks – one comprised of two billion pixels – clearly shows a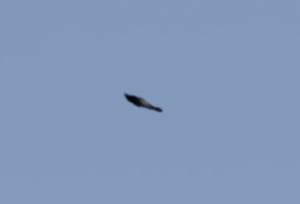 UFO in the otherwise clear-blue sky.  The apparently very large object is oddly tilted in the sky over the Himalayas:
Click here to view and navigate the incredibly detailed photo. Just pan to the left until you see the area I have marked with an arrow below, and zoom in to see the Everest UFO for yourself!
I wonder what the photographer has to say about this.
STACE TUSSEL COLLIGAN
Learn more about the photograph in today's article at The Guardian.
UPDATE:  20 December 2012.  As I have attempted to analyse the UFO over the past 24 hours, I've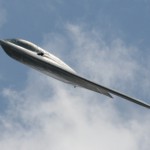 determined that if the object is a bird, say a goose, then it must be closer to the camera than the people who are milling about in the base camp below the glacier (zoom in at the photo link to see), because the UFO is larger when at full zoom than the people.  However, if it is indeed a goose, at full zoom I would expect to see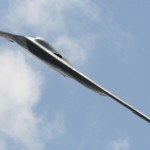 some details that identify it as a goose since one can clearly see the people in the photo.  I have compared the Everest UFO to photos of flying geese and I just don't see the resemblance.  I did locate a couple of photos of stealth bombers, though, and the image in the Everest photo looks much more like an aircraft of some sort than a bird.  (Stealth Images Credit:  Aces Flying High )